Celebrating our Differences
Duke is dedicated to maintaining a climate of inclusiveness and celebrating our rich and diverse scientific community. To accomplish this, we honor everyone's background and experiences through events, programs, and initiatives that promote diversity in the classroom, workplace, and community.
Read a statement including resources from the Biochemistry Graduate Student Council and JEDI Committee.  
Read letters from leadership on racial diversity
Read a letter from leadership on racial injustice. 
---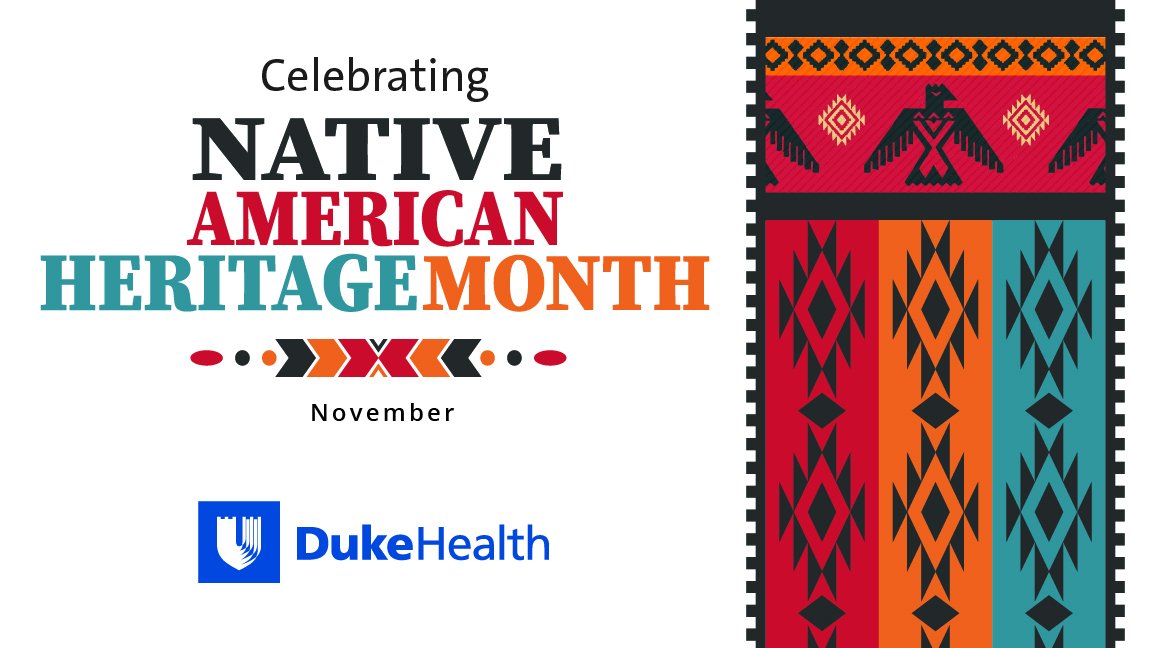 Native American Heritage Month celebrates the traditions, history, and contributions of Native people in the US. Although this is a time for celebration it is also a time to reflect upon the complex history that tribal communities have endured. For local events and ways to honor the Native Americans who have lived here for than 12,000 years, visit the Triangle Native American Society.
---
Statement Condemning Acts of Violence in Gaza and Israel
Dear Colleagues and Friends:
These past days have been filled with sadness and grave concern, as we witness the horrific
events of violence that are taking place in Gaza and Israel. Many in our community have ties to
people in this region either through family, friends, and colleagues, and our heart goes out to all
who are affected by these senseless events. We encourage all members of our community to
sustain an inclusive, understanding and supportive environment, one that is respectful of
different perspectives, condemning of violence and hatred in all forms.

We hope for the possibility of peace and healing for all, and encourage those in need to reach
out for support from the following services available to all Duke faculty, staff, and students:

● Students should visit https://medschool.duke.edu/student-wellness for a list of wellness
resources and support services.
● Personal Assistance Service (PAS) (919-416-1727) offers free confidential support and
counseling to all employees, including faculty, staff, and postdocs, and to their benefit eligible
dependents.
● The Duke International Student Center (DISC), located in Smith Warehouse, coordinates
outreach and support to international students across the graduate, professional and
undergraduate student population. DISC engages many international students to ensure
timely support during moments of uncertainty in their home region.
● Duke's identity and cultural centers, including DISC and the LIFE office, provide
education, advocacy and support for Duke students, including students with extended
families living outside the United States.

JEDI committee and Leadership of the Department of Biochemistry
---
Our Diversity Work
In the Department of Biochemistry, we aim to build a truly inclusive community through the following:
Biochemistry JEDI Committee


With strong support from the department, the Biochemistry JEDI Committee—consisting of PhD students, postdocs, staff, and faculty—promotes a welcoming environment, provides a platform for community outreach, and encourages faculty and student attendance at national conferences for underrepresented minorities in the sciences. The JEDI committee also sponsors a departmental postdoc forum where junior faculty share career advice on their recent transitions to faculty positions. This committee always looks for new ideas. 
Contact Alberto Bartesaghi or Shuo Han if you'd like more information, want to volunteer, or have program suggestions. 
Current members of the JEDI Committee are:
Dalal Azzam
Alberto Bartesaghi
Floyd Borden
Mike Boyce
Abhi Chhetri
Brian Coggins
George Georgiou
Shuo Han
Aili Hao
Sai Kwan Khal
Meta Kuehn
Clariss Limso
Bettie Sue Masters
Kate Meyer
Ken Yokoyama
Volunteer Opportunities Workshop
Each year, the JEDI committee hosts a workshop for staff, faculty, students, and postdocs to give input on how we can better promote science initiatives in our community and to learn about volunteering opportunities in the greater Durham area. Past presentations have included how to participate in educational opportunities in our neighborhood public schools and at the nearby NC Museum of Life Science.
Community Volunteering
As part of an ongoing department initiative, PhD students spend an hour a week tutoring underrepresented Durham Public School students in STEM through the Emily K Center. 
 

"Watching my student learn new concepts helped me gain confidence in my future career goals."

- Emily Cannistraci, PhD Student
Diversity and Inclusion Events
The Biochemistry Department sponsors activities in and around Durham that have included volunteering at the Food Bank of Central and Eastern North Carolina and raising funds for the Piedmont Wildlife Center and the NC Museum of Life and Science. The department also co-sponsors a table for Biochemistry students and guests at the annual Ida Stephens Owens Black Tie Dinner hosted by the Bouchet Society.
Diversity and Inclusion Seminars
Biochemistry's annual JEDI-sponsored seminar has brought in nationally recognized scholars who are also experts in addressing the challenge of achieving a departmental representation that reflects our national diversity. In addition to their scientific presentations, these leaders preside over a seminar that challenges the status quo and identifies solutions to help achieve an inclusive and diverse department. Students, faculty, and postdocs are encouraged to engage in fruitful conversations with visiting speakers.
Past speakers have included: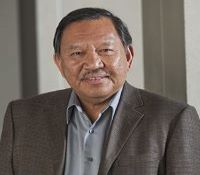 2023
      Baldomero Olivera, PhD
      University of Utah, Distinguished Professor of Biology
      HHMI Investigator, School of Biological Sciences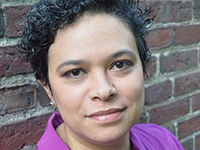 2022
Candice Etson, PhD
Wesleyan University, Assistant Professor of Molecular Biology & Biochemistry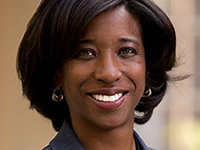 2019
Tracy Johnson, PhD
UCLA, Professor Maria Rowena Ross Chair, Cell Biology, & Biochemistry
HHMI Investigator & Associate Dean for Inclusive Excellence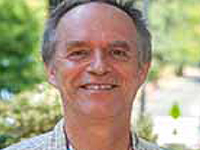 2018
Mark Peifer, PhD 
UNC Chapel Hill, Michael Hooker Distinguished Professor, Department of Biology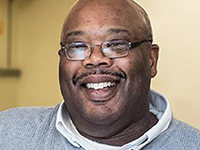 2017
Squire Booker, PhD
Penn State, Eberly Distinguished Chair in Science
HHMI Investigator and Professor of Chemistry, Biochemistry, & Molecular Biology​
---
The Biochemistry Graduate Student Council (BGSC)
The Biochemistry Graduate Student Council works to promote student interests at Duke University both within and outside of the Biochemistry Department. This includes acting as a liaison between students and faculty or other Duke administrators, representing Biochemistry student interests at the Graduate & Professional Student Government (GPSG), as well as facilitating social and outreach events. BGSC is composed of five members who are elected to represent the Biochemistry graduate student body in an annual, student-wide election. Members serve four roles including: President, Vice President, Event Coordinators (2), and GPSG Representative. Twice a year, the BGSC hosts a student town hall to discuss ongoing work, advertise upcoming BGSC events such as science-oriented volunteer activities and social events, and allow trainees to bring up any concerns related to graduate student life. To keep up with our current events, visit the BGSC website or follow our Instagram account.
Current BGSC Members are:
Director/President: Violet Beaty
Vice President: Celeste Marin
Event Coordinators: Vita Zhang, Sai Kwan Khal
Outreach Coordinators: Abby Watson, Sai Kwan Khal
GPSC Rep: Dalal Azzam
Contact us or place written feedback in the suggestion box located in the biochem student lounge
Wellness Resources
Student mental and physical wellness is important and we encourage you to visit these Duke resources for coaching, counseling, and health concerns.
Equity at Duke
The Office for Institutional Equity upholds the university's equal opportunity and affirmative action, provides diversity and inclusion services, and is where students can lodge complaints and concerns.
Duke Equal Opportunity Statement
Duke University prohibits discrimination and harassment and provides equal employment opportunities without regard to an individual's age, color, disability, gender, gender expression, gender identity, genetic information, national origin, race, religion, sex, sexual orientation, or veteran status. Duke is committed to recruiting, hiring, and promoting qualified women, minorities, individuals with disabilities, and veterans.
Pursuant to Title IX of the Education Amendment of 1972, Duke prohibits discrimination on the basis of sex in any of its educational programs or activities.