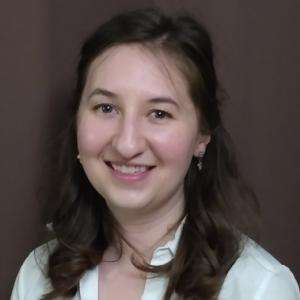 Consultant, Boston Consulting Group
Education:
PhD in Biochemistry '20

BA in Biology and BS in Biochemistry
Minn. State University in Morehead
Advisor: Dr. Michael Boyce
Getting into Consulting
Although I got my PhD in Biochemistry, I was never really sure what I wanted to do with my degree. Initially, I thought I would be a Primary Investigator (PI) or go into teaching. While I enjoyed my TA experience, I realized both weren't careers I wanted long-term. 
Fortunately, my advisor, Dr. Mike Boyce, gave me the space to explore my options. Through a fellowship at Duke's Office of Licensing and Ventures, I became interested in consulting and the business of science—translating what happens in the research lab to the clinic. There, I learned how to gauge if an invention is a verifiable business opportunity and ways to commercialize it. 
 I also took on extracurriculars and joined the Advanced Professional Degree Consulting Club. It helped me connect with alumni speakers, prep for consulting interviews, build my network outside the biochemistry department and get consulting experience working pro-bono for a skincare startup. I also did an internship in the business development department at Precision Biosciences, identifying and prioritizing potential partnerships in the cell therapy space.
Applying the Bochemistry PhD to Consulting
With a PhD, there is always a new challenge and something to troubleshoot, so my graduate school experience sharpened my problem-solving skills and strengthened my ability to think on my feet—important attributes in consulting where I have to break down problems and think creatively. I also have a deep understanding of science which provides a different lens to view my healthcare and pharma client's business problems. 
The Road to Duke
I chose Duke because of its strong biochemistry department and because when I visited, I felt very welcome. I also liked how collaborative Duke felt, not only across the university but across Research Triangle Park (RTP). Durham has a strong research environment with so many opportunities to interact with area scientists and industry professionals. Whatever you want to do with your PhD, I found Duke is a great place to explore your options.     
Career Prep
Duke offers opportunities for career development, and I was involved with as many as time allowed. I encourage all Duke students to do the same because you never know what you're going to like. I joined clubs, went to talks, and interacted with the career development team to help with interview prep.  
It benefits Duke and the department if graduates are well-prepared when they leave their PhD. And I found, on the biochemistry side, that the professors, and in particular my PI Mike Boyce, supported my professional and personal development. Obviously, my research was the main priority, but Mike took a very balanced approach. We kept in close communication on what I wanted to do outside of the lab and how I would do it while maintaining a high research standard. 
The Alumni Network
Since I wasn't taking a typical career route, most of my networking happened through my extra-curricular activities. Clubs brought in alumni speakers and I would meet with anyone who had a PhD and went into business. I also interviewed many local people in business/science, project management, and venture capital to find out why they loved their jobs.
Advice for Prospective Students
I think students should be open to new opportunities because you never know where life will take you. Leverage what Duke has to offer and interact with your colleagues and the wider RTP community. Take time to build your network, but most important, have fun and enjoy your PhD experience because it goes by fast.