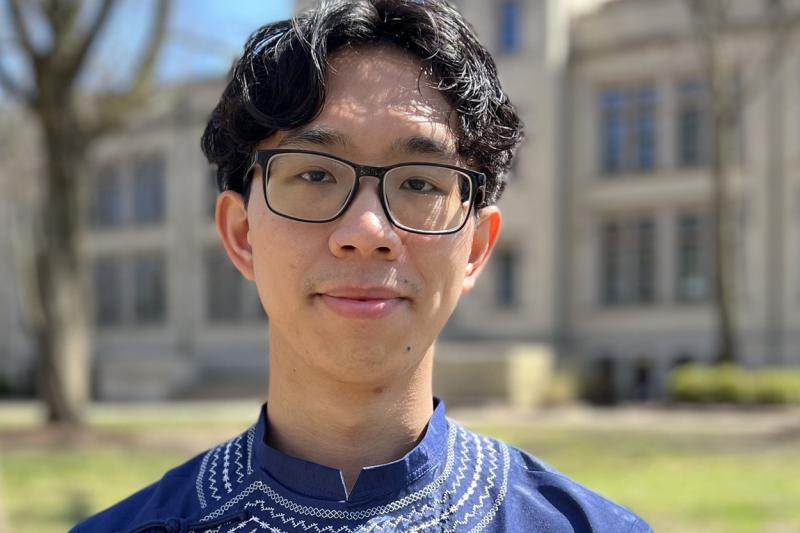 Sai Kwan Khal is a member of Duke BioCoRE (Biosciences Collaborative for Research Engagement), a competitive program that is increasing diversity in the biomedical sciences and that allows PhD students to start their lab rotations early. Sai chose to participate because of its mission and to meet students in other School of Medicine departments and learn about their research. 
Originally from Myanmar, his mother always hoped he would become a doctor, but when Sai begins at Duke this year, he will become a doctor of another kind. While at the College of Wooster, a small liberal arts school in Ohio that focuses on "mentored research," he started working in a lab in the second semester of his first year. There, he solidified his decision to become a scientist and at the suggestion of his undergraduate senior thesis advisor, set his sights on Duke. He wanted a small department with more one-on-one interactions.
Sai says," It's important to increase diversity in the sciences because it increases understanding among people working in the same job, while also allowing conversations that span various cultures and backgrounds. I think this will help improve discussions related to scientific questions, while also improving the atmosphere of the workplace." Sai also believes what he learns during BioCoRe will help him increase diversity when he eventually gets a job in industry. His BioCoRe cohort totals 13 new PhD students who will each meet regularly with a mentor who previously completed the program. BioCoRE students also attend additional workshops and social events. Already he has taken a short course on "Identity, Intersectionality, and Implicit Bias" and another on "Well-Being During Your PhD."
When Sai graduates, he hopes to study how metabolic enzymes work and how drugs can affect these reactions. This can help create better therapeutics and treatment options for various diseases that result from a change in how enzymes function. Sai thinks he would like to take a job in pharma or biotechnology, but this could change, as with all things in life. One thing he knows will be a constant though, his desire to bring diversity into the medical sciences.